D's Bridgerland Apartments || Northern Utah Web Design
D's Bridgerland Apartments, or "B-Land" as I like to call it, has a special place in my heart. D's Bridgerland was my very first "live away from home" apartment when I moved from my hometown to Logan to attend USU back in 2008. I was one of those naive freshman who didn't realize that you needed to have housing plans months in advance to when you actually move to a college town.. So, mid July I drove myself to Logan an started searching for student housing. It became clear quite fast that I didn't have a lot of options. To my surprise when I stumbled across D's Bridgerland Apartments they had 3 spots open in 3 different female apartments.
I was so excited to be getting the "college experience" and B-Land did just that. I moved into apartment #16 aka the best apartment there was. I quickly became best friends with my roommates and it's history from there. Bridgerland was exactly what I wanted/needed for those first years of my college life.
You can imagine my excitement when I got a call from D's Bridgerland Apartments to re-design their current website, give them a "facelift", and design an official logo for the apartment complex. I couldn't wait to get started! I began by scoping out their previous website and gathering design ideas. Here's a screenshot of the previous design:
When I met with the client we decided to go with a whole new look and feel and complete re-design.
First I started with a logo design - going for the idea of old but new and kind of "retro/vintage". I came up with the idea of having the new design be featured on an old retro-ish signage featuring a mountain background and bold typography with a splash of texture:
Once we finalized the logo I dove into finalizing the brand assets and getting a stable color palette to work with for web design:
From this point I got busy building and designing the website. Going with a moderate color palette and texture I created a theme for the site.
I also had the opportunity to take some new photos for the site - including exterior and interior photos. Here's a selection:
Overall, this has been one of my favorite projects! I got to go down memory lane and re-visit my early college years. What a treat!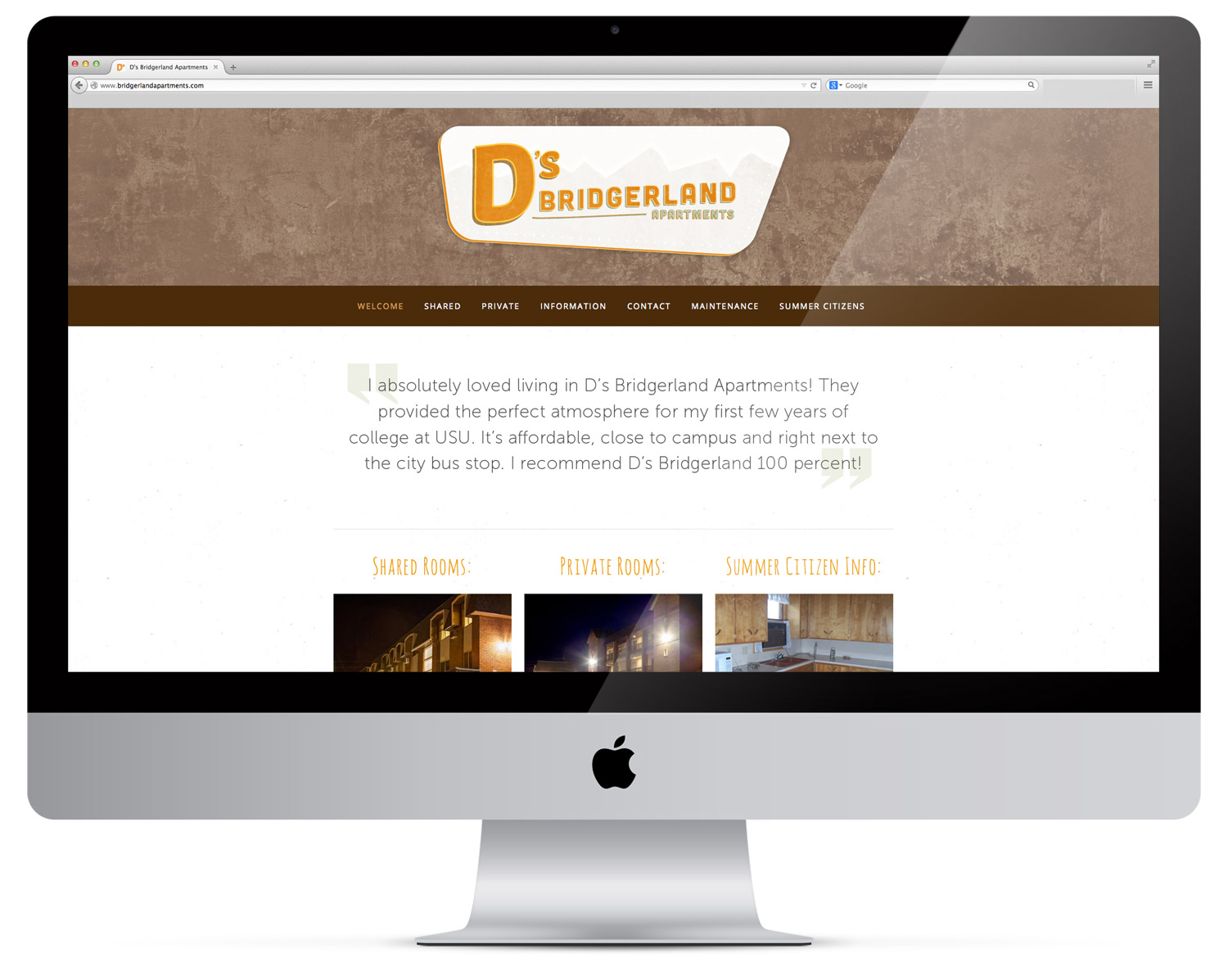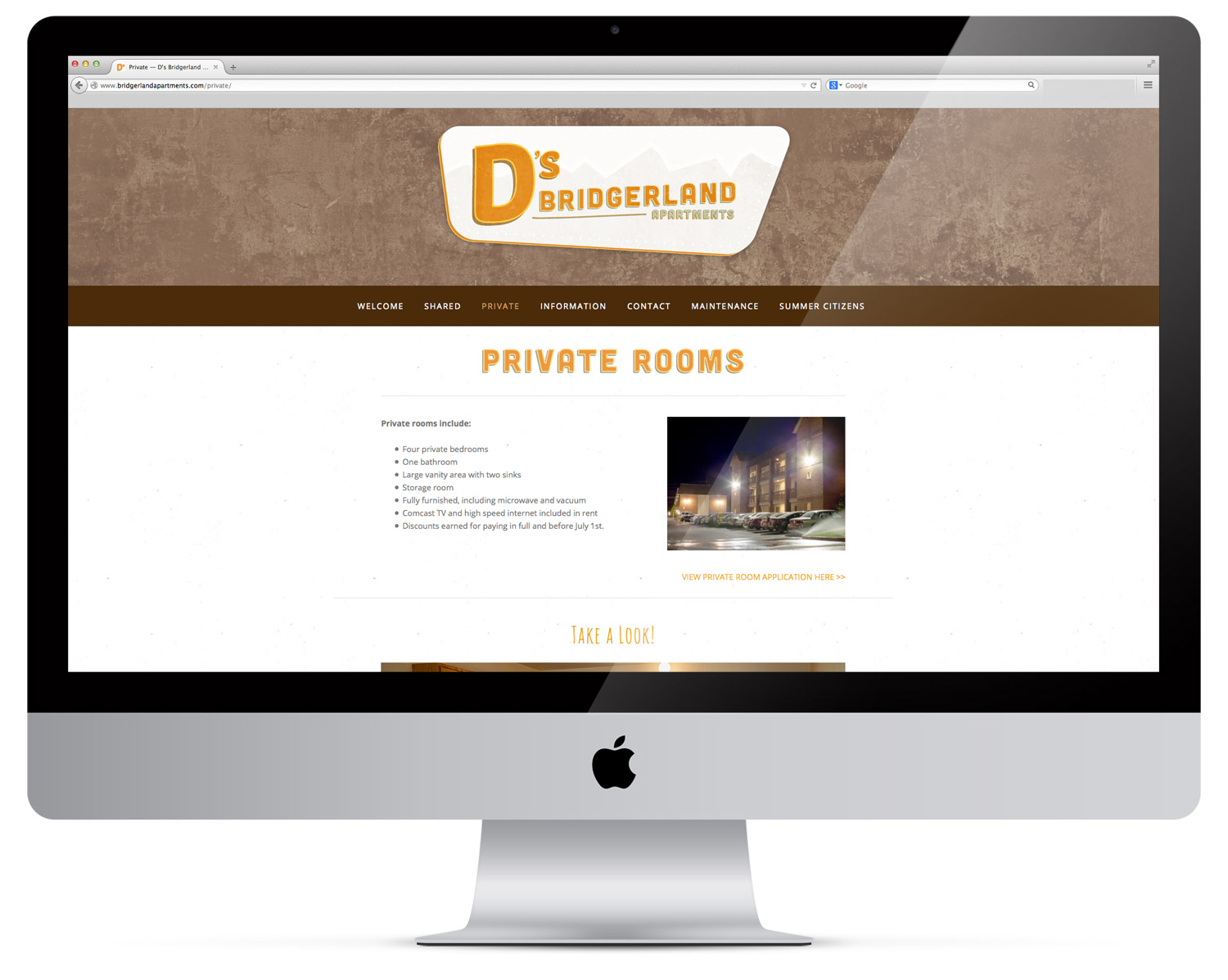 Interested in a web design project? Contact me now and receive a 5% discount off your total cost!